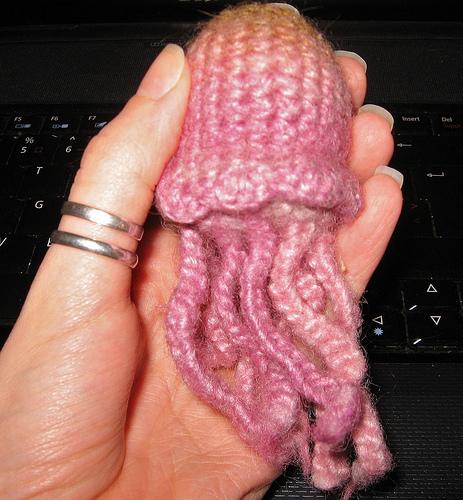 My original plan for an artsy farting for today was thwarted, so, instead you get this lovely picture of an amigurumi jellyfish that I handcrafted, all on my lonesome, on a dark and stormy night, with no defense against the predators and fiendish elements of the darkness…
Tis truly a cute jellyfish, no?
Anyway, I don't think I have enough rings on my thumb.
No related posts.