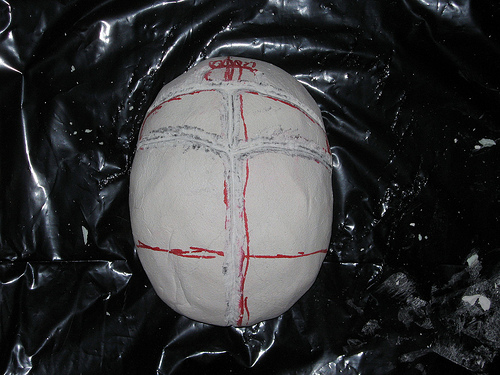 I've started carving the cement lump. It still doesn't look like much, though and the cement is a bit more crumbly than I'd like, but I still think it will turn out well. See if you can guess what it's supposed to be.
In other news, I haven't finished knitting a sweater I started in January and it's cold again. The only piece I've finish for it is the back. It's probably not going to be finished until next January.
In other, other news, NaBloPoMo is almost over. I wonder if I can hold out till the end.